TAKAKURA (KATO) Norihiko
Mokkosha
Shimozue 1571-125, Komaki, Aichi pref.
485-0825

TEL:+81 568-77-6519
E-Mail
Website
Personal History
1971
Boren in Komaki, Aichi Pref.
1991
 Graduated from Product Design dept. at Nagoya Zokei Junior College
1996
Graduated from Wood craft dept. at TakayamaTechnicalAcademy
 
Began wood work of ordering furniture and joinery in Komaki
2005~ Assumed adjunct instructor at Nagoya
          Zokei University
2010
Changed name of studio to "Mokkosha"
Message
I strive for creation, thinking I should make things that one may feel comforted in daily life. Refining furniture, that customers come up with, to get the maximum satisfaction, through close communication is the most encouraging part of my work.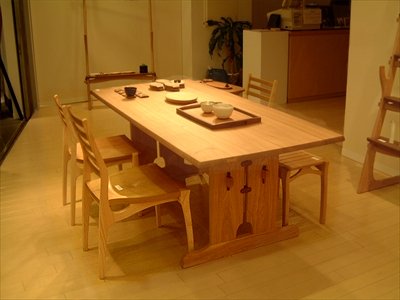 "Knockdown table"
The top is made of walnut while the legs are made of white ash. Ready-to-assemble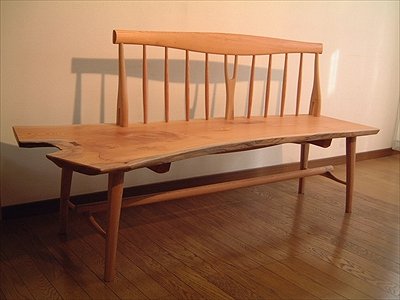 "Zelkova bench"
I came up with the design after getting this wood. Good for three persons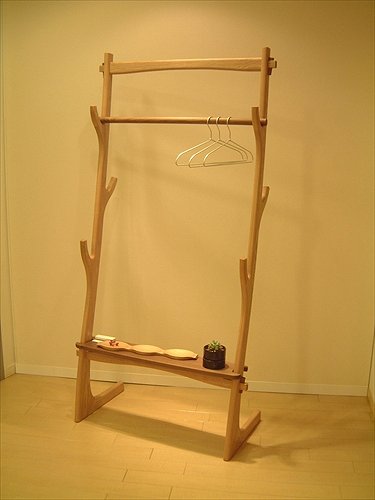 "Branch coat hunger "
This hunger was made based on an image of hanging bars between branches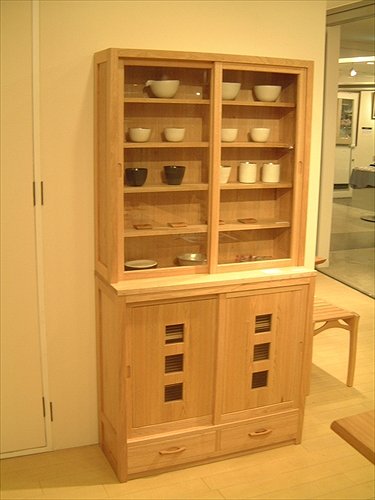 "Cupboard"
Cupboard featuring display. Elements of mizuya in tea ceremony is applied.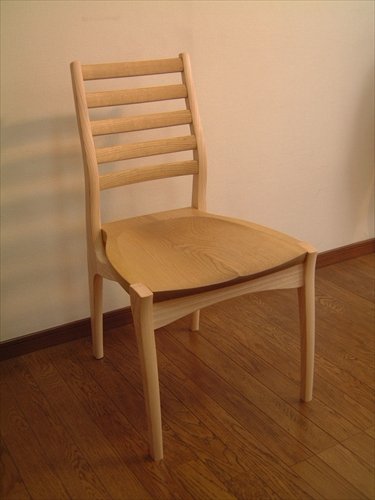 "Ladder back chair"
This is my design benchmark among my chairs. I have an obsession with the counter boring in the seating surface.