MIZUNO Seiko
Mizuno Craft Design Studio
Minamigaoka1-3-15, Chikusa-ku, Nagoya
464-0042

TEL:+81 52-711-6871
E-Mail
Personal History
1970  Graduated from Japanese Literature dept.
          in faculty of Literature at Kinjo Gakuin
          University
1974  Studied under Mr. Syuhei Miyata and Mr.
          Yoshiaki Arakawa
Exhibited in domestic and overseas such as Los angels, Melbourne, Como, Sydney, Brussels, Seoul and Taipei. Responsible for tie dyeing costume design in Greek tragedy for five times.
Chubu secretariat of Japan Industrial Designer Association
Member of Japan Craft Design Association
Member of Japan Jewelry Designer Association
Message
I design and make jewelry not only with gold and silver but also with various kind of materials such as stainless-steel, aluminum, cloth, acrylics, wood, paper, lacquer and LED.
Lately, I make brooches with daily tools such as combs and brushes. 
I am trying to make works with beauty and playfulness in visual cense.  But more than that, I wish to make works that appeal to five censes and even jewelry as a communication tool. Thus I concern about further possibilities in jewelry.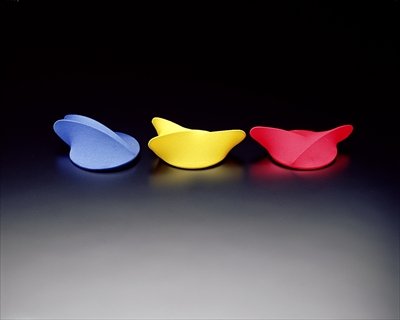 Brooch made of stretchable cloth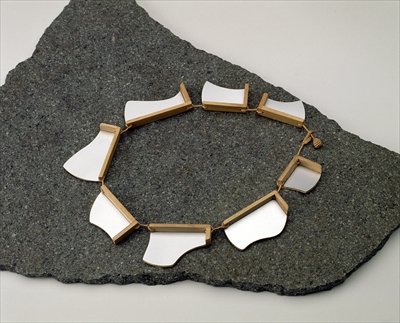 Light necklace made with cut pieces of paulownia box, which is often throw away, and aluminum.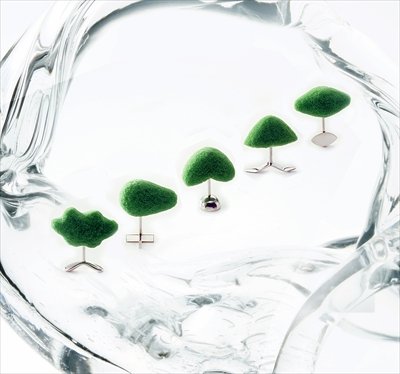 Tactile ring that you wear between fingers.
Usually, it could be a mini object.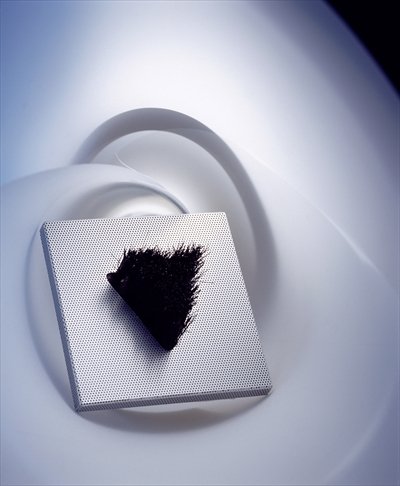 Brooch made of brush and aluminum.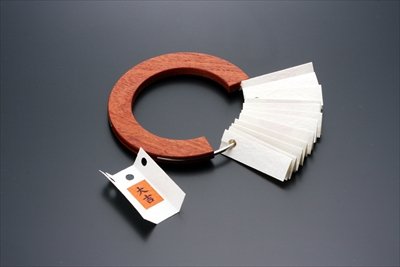 Bracelet as a communication tool.
Ask your partner to draw a paper fortune.